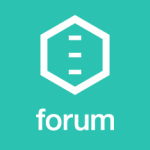 The Resourcestable forum is a place for discussions. In order for these discussions to be constructive, we ask you to follow these two simple rules:
Be polite
Use your common sense
In case of abuse or misbehavior, Resourcestable reserves the right to delete posts or eventually ban users.
What to expect from Resourcestable
Forum threads can be used to exchange knowledge, and to discuss business as you know it. The Resourcestable community is growing together and we thrive on learning from one another.
For the forums, Resourcestable does not offer a defined Membership Level. Instead we allow anyone to participate in order to include anyone who wants to be part of our team.
Welcome and thank you for your contribution!
The Resourcestable Team.